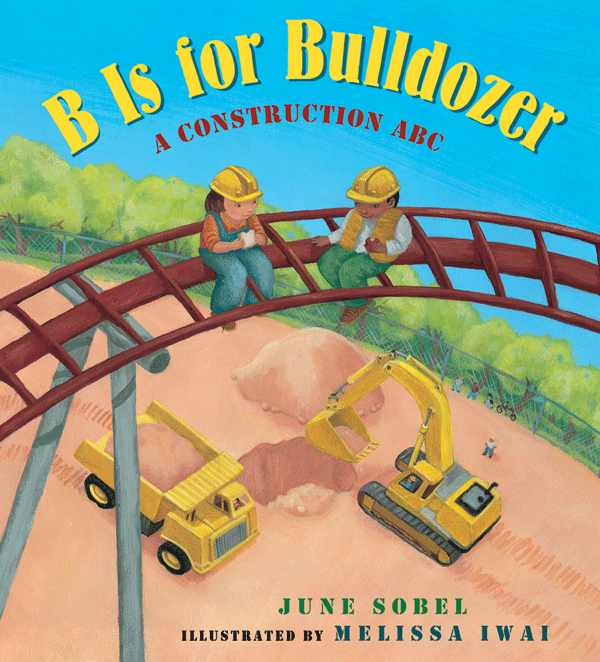 I spy an I beam made out of steel,
and a Jackhammer making a noise you can feel.
Hear that Ka-boom? What a loud sound!
Look! That huge Loader scoops dirt from the ground.
Is your little one fascinated by big trucks and construction sites? If so, he or she will love
B is for Bulldozer: A Construction Alphabet,
a wonderful book that teaches children the alphabet by referencing construction site tools!
This adorable board book, also available in paperback, explains what asphalt is as well as a crane and a forklift, as well as their functions and so much more! For example, it explains why a hard hat is important, the name of that noisy and vibrating tool called a jackhammer, and what mallets and a loader is.
What I like most: the book is that it features diverse characters, including ones of different races, and doesn't just limit the characters to males; it includes a female welder, making it even more educational and inclusive. It's a book that can be enjoyed by both young boys and girls and children of color who don't often see themselves in picture books. For me, that makes it an A+.
B is for Bulldozer: A Construction ABC
Available at: Target, Amazon